Good and resting holidays and… new features!
New CERN SSO – cds.cern.ch
In September 2022, we have changed the integration from the old CERN SSO login to the new one. This was not only needed in relation to the upcoming decommissioning of the old SSO, but it also brings more security (enabling for example Two-Factor Authentication), more performance and more login possibilities. The recurrent login issues with external accounts are also solved.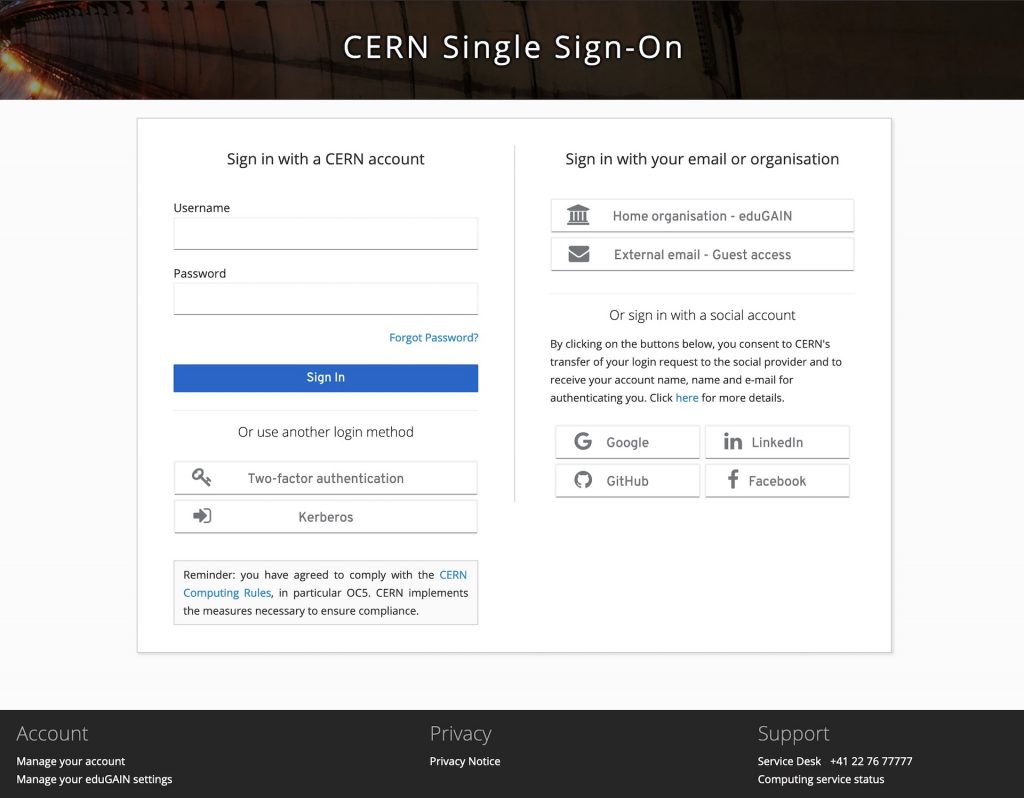 In the coming weeks, we will also work to perform the same migration on CDS Videos.
InvenioRDM v10
We have now released InvenioRDM v10. Why is this important? Well, simply because it will be the base and the core software of the future CDS platform!
InvenioRDM v10 comes with support for custom metadata (necessary to store CERN specific fields, such as report number, experiments, accelerators, etc.), a new administration panel to make it easy to manage the instance and support for the new search engine OpenSearch. The latter will be necessary to comply with the standard CERN IT infrastructure.

In this last part of the year, the team will focus on creating a showcase version of the new CDS website, including a new look and feel and automatic deployments. This demo website will be useful to demonstrate features, test user experience and perform dry-run data migration from the current CDS to the new one in an iterative and progressive manner, to make sure that migrated data is correct.
CERN Library Catalogue
During the summer, we have made a bunch of improvements and bug fixes to the CERN Library Catalogue as well! To mention a few, book covers are now beautifully aligned and styled and the search for periodical and serial volumes now shows search tips.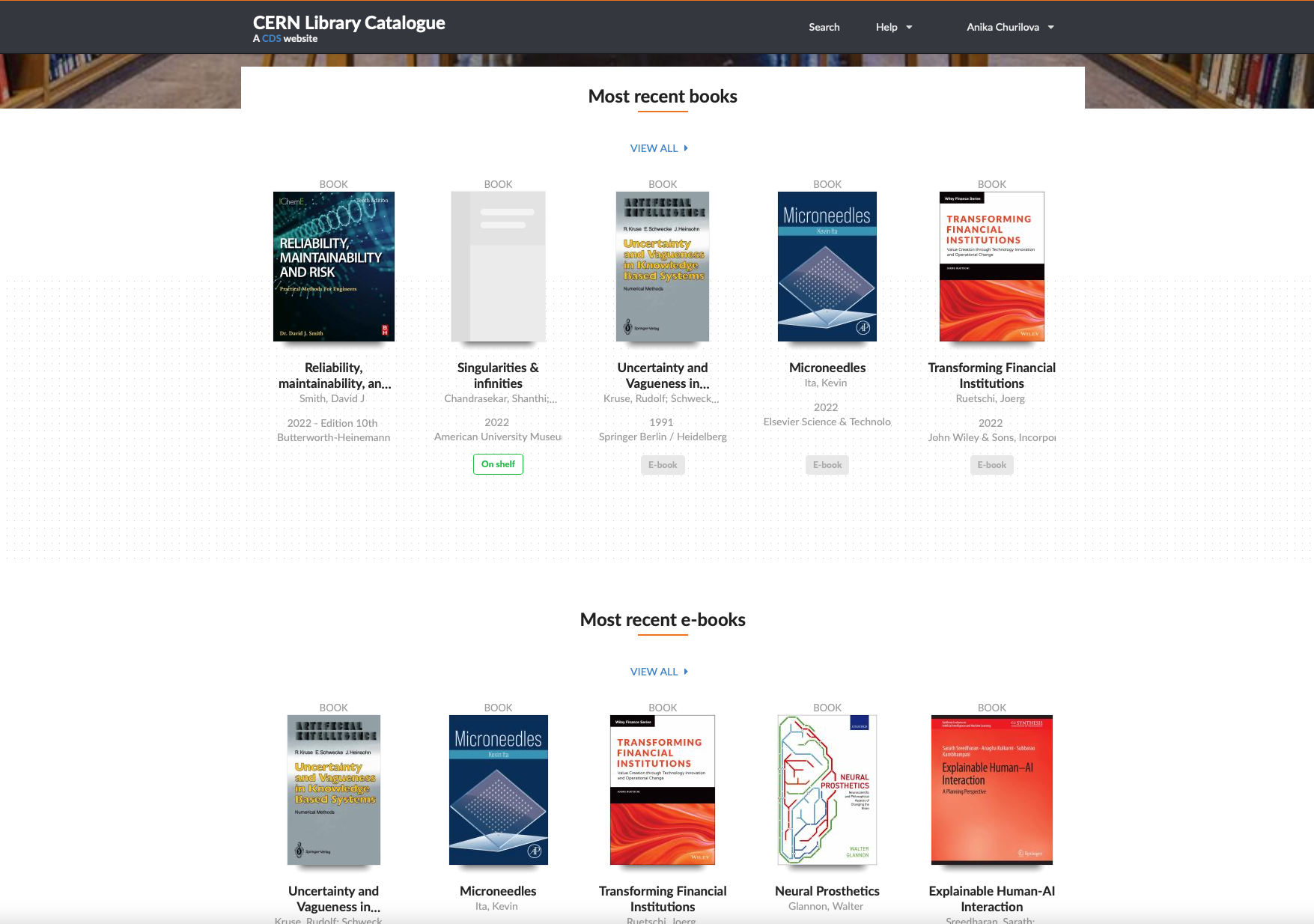 In the context of InvenioILS, we also made it easier to create your own library catalogue website: with a couple of commands, users can set up a new instance and have a running website in a few minutes!