In the entire 2023, until October, our team worked in closed collaboration with the Zenodo team to launch the new version, now based on InvenioRDM, the turn-key research data management repository platform.
You can read more about this very important milestone in the official blog post and the OpenAire blog.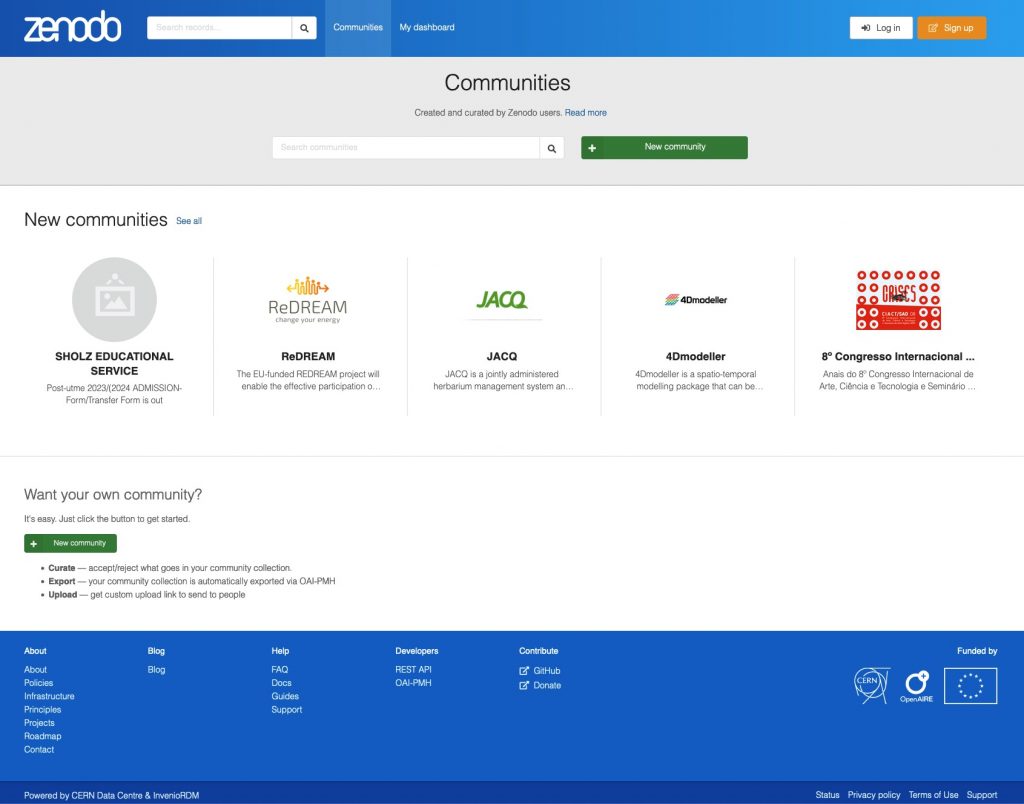 The future CDS
This is also a fundamental step for the future version of CDS, which is also based on InvenioRDM. Thanks to this new Zenodo launch, InvenioRDM is now a battle-tested platform, and it will receive constant improvements to make sure that it fulfils the needs of researchers worldwide.
We have learned a ton preparing the new version of Zenodo, not only developing features, but also preparing the infrastructure. With all these lessons-learned, the new CDS will be a more reliable and performant platform.
Next steps
We will work until the end of this year 2023 to analyze the features available today in CDS, and identify the ones that are essential to migrate to the new version.
We are working on a detailed migration plan, and we will get in contact with the main communities to better understand their needs and ensure a smooth transition from the current CDS to the new one, in 2024.
We are very excited, and we are looking forward to seeing the new CDS being used at CERN!