Summer has already started 😎 and, in the previous months, we have worked hard to integrate the latest development in the new CDS platform.
The result looks beautiful!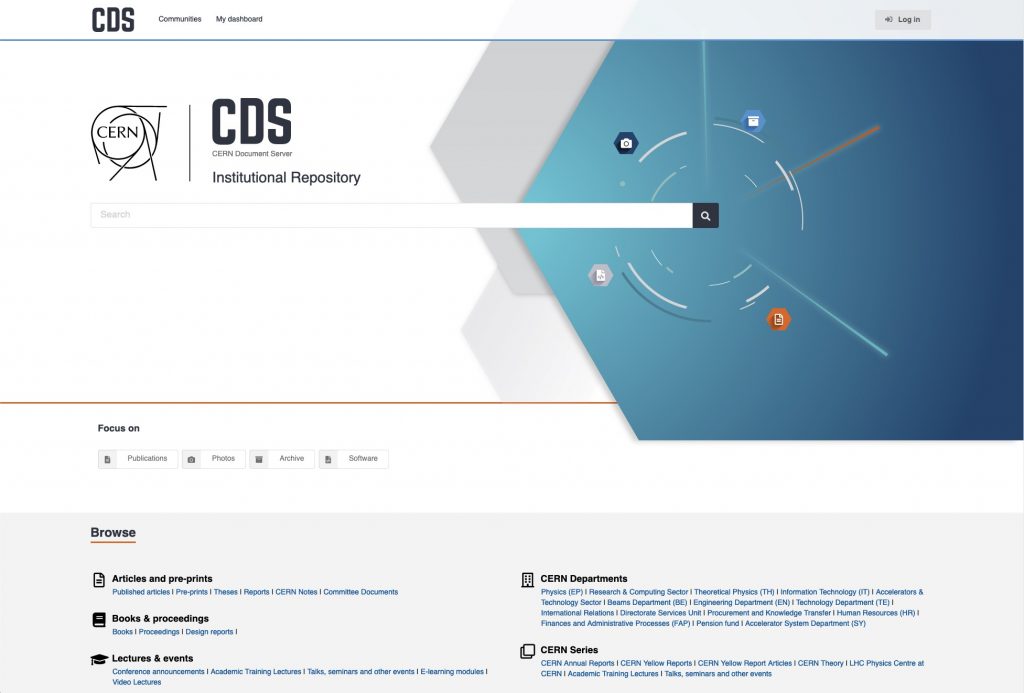 The new CDS platform is the brand-new version of the current CERN institutional repository, a modern and easy-to-use website where CERN users can archive and share their research, multimedia content or departmental documents.
You can now preview and try out the latest features in our test instance https://sandbox-cds-rdm.web.cern.ch (reachable from inside CERN campus). Just to mention a few, we have integrated users and groups CERN databases; newly uploaded publications will now have a DOI out-of-the box, ready to be shared and cited; files are securely stored in EOS file system. And there is much more.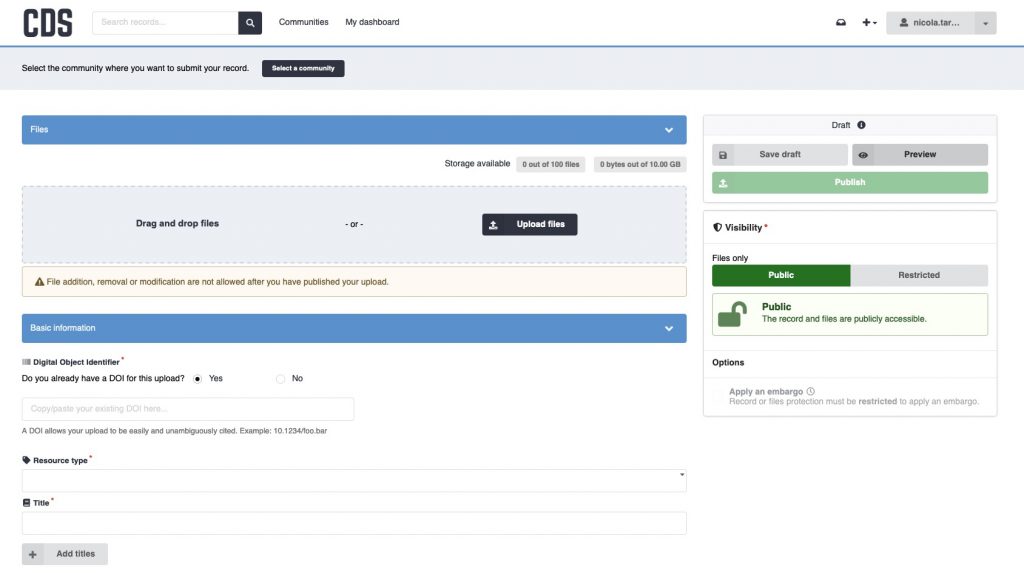 The "Browse" section contains links to collections and categories to the former CDS platform: we will slowly migrate data to this brand-new CDS.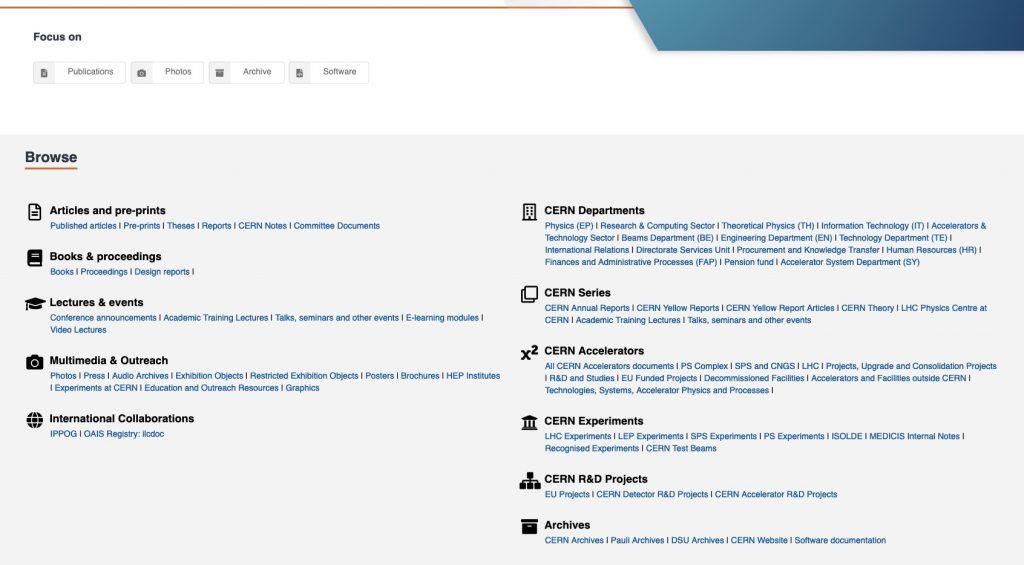 The footer of the new CDS website contains useful links to make sure that you will find the information that you need.
The production instance https://new-cds.cern.ch will be soon start to be used by some selected communities at CERN, and we will gather feedback to continuously improve it and make it as easy as possible to use.
After summer, more features will be coming 🚀: we will make it very easy to restrict and share documents with other users, and we will work on the administration panel to fully manage records and users in the system.
This version is just the base for the future CDS. More features will be needed to support all current use cases. To that end, we will be contacting and working together all main users so that we can define together the plan for completion of this future Institutional Repository.
If you wish to, open the new CDS website, login, try it out and share feedback with us!